Tutorials
In the Misc Links menu on the right side of the page you will find the link to the Tutorials page. The Tutorials page provides links to video tutorial web sites.
Click the appropriate link to find a list of available videos and their descriptions.
You can view these tutorials at your convenience, and view them as many times as you like.
The following is an example of the Tutorials page.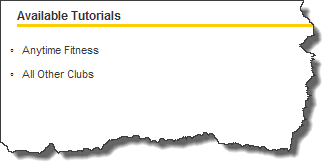 ---