Cancel/Freeze Policy
You can view the club's cancellation and freeze policies and procedures by clicking the Cancel/Freeze Policy link in the Misc Links section. The Cancel/Freeze Policy information will appear in a new window.
Note: If you have a pop-up blocker, be sure to disable it as this is considered a pop-up by Internet Explorer 7.
The following is a sample of cancellation and freeze procedures.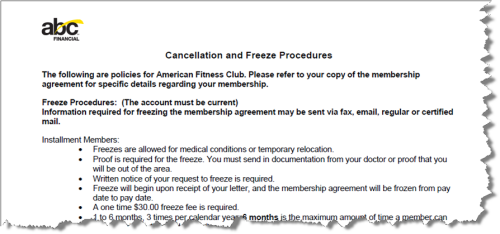 ---