Billing Information
The Billing Information section is part of the member's Account Summary. It displays the member's billing name, billing information, and payment history as well as the next payment due, current payoff, and any fees that need to be paid.
You can click the Account Review link to open the Account Review section, which allows you to view and print invoices.
To update the member's billing information, click the Account Summary Update link under Account Maintenance on the sidebar menu.
The following is an example of the Billing Information section.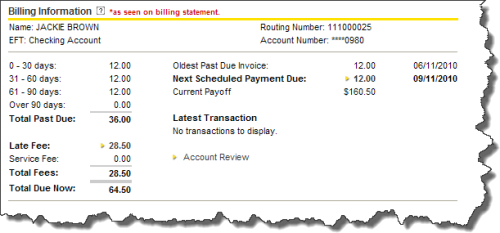 ---